August 23, 2021
An Update on Afghanistan & A Historic Visit from the Interior Secretary
Hello, Folks –
As I write this, I'm heading back to DC as the House prepares to make progress on some big-ticket items. First, the House will move to pass the John R. Lewis Voting Right Advancement Act, also known as HR4. This important legislation, which honors my former colleague, the civil rights icon John Lewis, will safeguard voting rights by putting the teeth back into the Voting Rights Act and ensuring equal access to the ballot box for EVERY American citizen. As we see efforts across the country to limit access to voting, it's more important than ever to get this bill signed into law. That's why I'm an original co-sponsor of this bill and why I'll vote in favor of it this week.
In addition, the House plans to take action to advance President Biden's Build Back Better agenda – which includes a bipartisan plan to invest in our nation's infrastructure. In addition, the House plans to advance the President's proposed investment in the middle-class and working families. That plan includes:
expanding the Child Tax Credit;
enhancing access to child care, home health care, and paid family and medical leave;
investing in universal pre-K and workforce development;
lowering health costs and prescription drug prices; and
advancing initiatives for veterans, education, climate, housing and more.
More on that in the coming days…
I'll hope to speak with you about both of these topics – along with the work I'm doing to get our government, and our economy, working better for folks in our region at my upcoming Facebook Live Town Hall on Thursday! Join the conversation at Facebook.com/Derek.Kilmer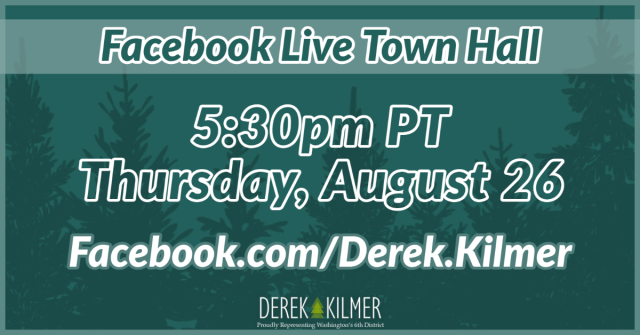 Now, let's dig into more news.
An Update on Afghanistan
Like most Americans, I've found it difficult to watch the events unfolding in Afghanistan over the last week. I detest the Taliban and believe they will cause misery for their nation. What's more, we've all witnessed the heartbreaking scenes as our nation works to evacuate U.S. citizens, allies, and our Afghan partners. My thoughts are with our servicemembers, our veterans, their families, and all who have sacrificed so much over the last two decades in Afghanistan. My thoughts are also with the Afghan people, particularly Afghan women and children, whose lives and hopes for the future are under threat by the Taliban.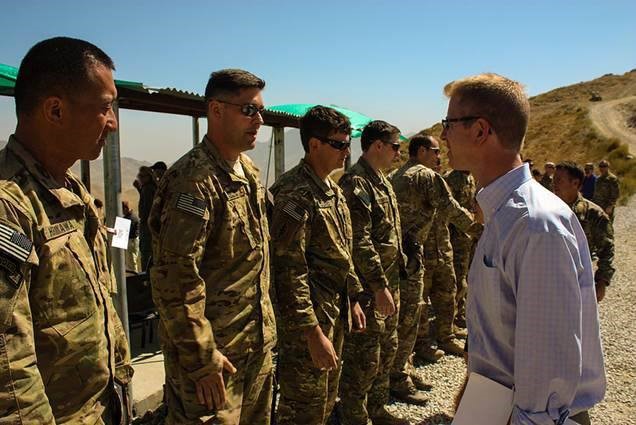 In a visit to Afghanistan a few years ago, I met with American soldiers at Forward Operating Base Lightning - which supported training of Members of the Afghan National Security Forces.
Taliban rule in Afghanistan raises great concerns for regional stability, human rights, and the potential for future terrorist operations—all of which will remain major U.S. government focuses going forward.
A thorough review and accounting of the actions in Afghanistan will be necessary in the weeks ahead – not just regarding the actions and decisions of the last week but those of the last year and the last twenty years for that matter.
But right now, the federal government's top priority must be the safe, swift evacuation of all U.S. citizens, allies, and Afghan partners who have supported our servicemembers over the last twenty years.
In fact, I believe in our moral obligation to protect the Afghans who put their lives on the line for our troops. That's why last week, I joined a number of my colleagues in urging Secretary of Homeland Security Alejandro Mayorkas and Secretary of State Anthony Blinken to take concrete steps to immediately expedite the relocation of our Afghan allies. Our recommendations include:
Establishing a special humanitarian parole program specifically for women leaders, activists, human rights defenders, parliamentarians, journalists, and other highly visible women currently at risk;
Increasing the processing capacity within U.S. Citizenship and Immigration Services;
Appointing an interagency refugee coordinator; and
Working to ensure the relocation of those making use of the Priority 1 or 2 pathways to third countries, including their safe exit from Afghanistan, and efforts to support them upon arrival.
This builds on earlier efforts that I've been a part of to make sure that we can get our allies and partners to safety. For example, I joined colleagues in sending a bipartisan letter to the Biden Administration urging the acceleration of processing of Special Immigrant Visa (SIV) applications from Afghan interpreters, contractors, and other U.S.-allied aides. And, in July, I supported the passage of Rep. Jason Crow's (D-CO) ALLIES Act—which would increase the visa cap for Afghanistan and expedite the visa process.
In the past few days, my team and I have heard from those who served in Afghanistan - and we honor their service. We've also heard from people who are trying to get loved ones out. My casework team is working around the clock to assist American citizens and our Afghan allies and their families who are currently stuck in Afghanistan. Folks in Washington's sixth congressional district can reach out to Cheri in my Bremerton office for assistance at 360-373-9725 x301.
There is much to do – and I'll keep working to ensure that we get folks to safety.
A Historic Visit from the Interior Secretary
As someone who grew up on the Olympic Peninsula, I know firsthand the challenges faced by coastal communities. But it wasn't until I visited places like the lower Taholah Village of the Quinault Indian Nation, and the Quileute Tribal School in La Push, and the historic villages of the Hoh and Makah Tribes that I truly understood the imminent threats facing our coastal Tribal communities.
When you have a childcare center that's just a stone's throw or two away from the ocean, your community is at risk. When your community's only health center is literally in the Tsunami Inundation Zone, your community is at risk. When rising sea levels are already putting people's lives and property at risk on an annual basis, your community is at risk. When "100 year" floods – defined as a flood so bad it should only occur once every 100 years – become a regular occurrence, your community is at risk.
Congress and the federal government should be taking steps to lower these risks and provide more resources to Tribes here in our region and across the country. That's why I was thrilled to welcome the Secretary of the Interior and the first Native American cabinet secretary, Deb Haaland, to our region earlier this month so she could see firsthand the Quinault Indian Nation's Taholah Village Relocation project -- an effort to move the Taholah Village to higher ground and relocate critical community facilities and housing.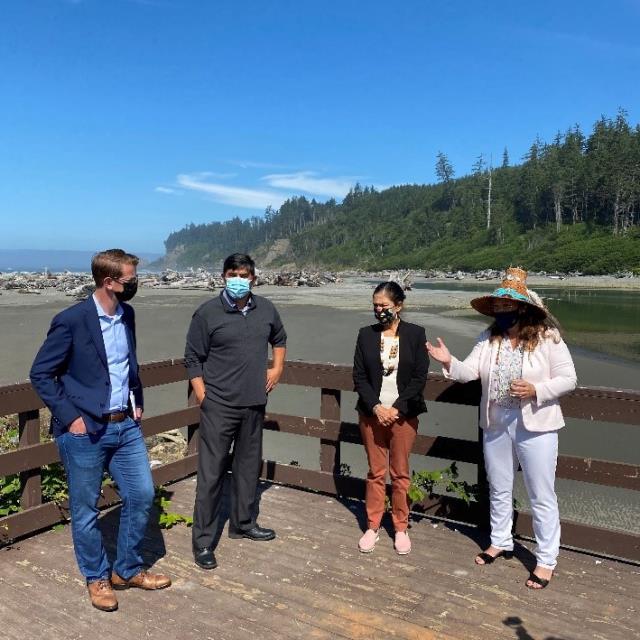 The Quinault Indian Nation, along with other coastal Tribes in Washington, are facing increased threats from climate change, increased flooding, and the threat of tsunami – and are actively moving to higher ground to protect their people and their way of life.
Unfortunately, the limited federal resources available are even less accessible to Tribal communities. That's why I've introduced the Tribal Coastal Resiliency Act – which provides federal resources to Native American Tribes living in coastal areas to support their efforts to mitigate threats caused by climate change and sea level rise. I'm proud this bill passed the House last Congress – and I'm hopeful that with the Secretary's assistance, we can get this bill signed into law.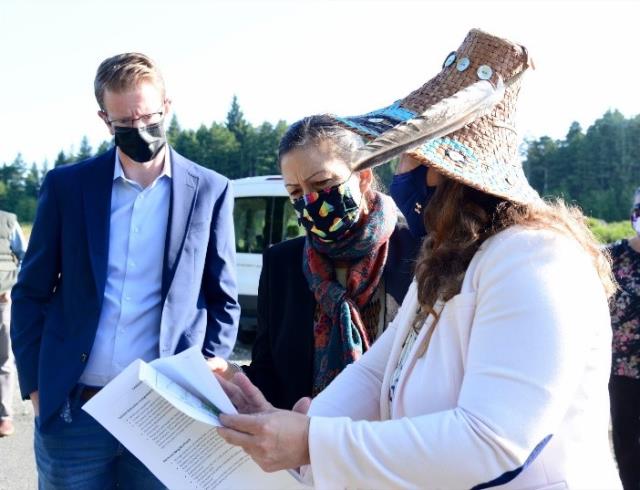 Secretary Haaland also joined me in participating in a listening session with representatives from Tribes from across Washington's sixth congressional district, including the Quileute Tribe, Hoh Tribe, Jamestown S'Klallam Tribe, Port Gamble S'Klallam Tribe, Suquamish Tribe, Skokomish Tribe, Squaxin Island Tribe, and Chehalis Tribe.
During the listening session, Tribal leaders from throughout the region spoke to challenges their Tribes have faced including declining salmon populations, sea level rise, the fee-to-trust process, and other issues. Several also spoke about the systemic inequities called out by the U.S. Commission on Civil Rights in their report entitled Broken Promises: Continuing Federal Funding Shortfalls for Native Americans. This report, which I pushed for, reaffirmed what we already know to be true – that the federal government has failed to uphold its treaty and trust responsibilities to Native American communities. I'm proud to be working with Senator Elizabeth Warren on a legislative proposal called the Honoring Promises to Native Nations Act so that Congress and the federal government can implement the recommendations outlined in the Broken Promises Report.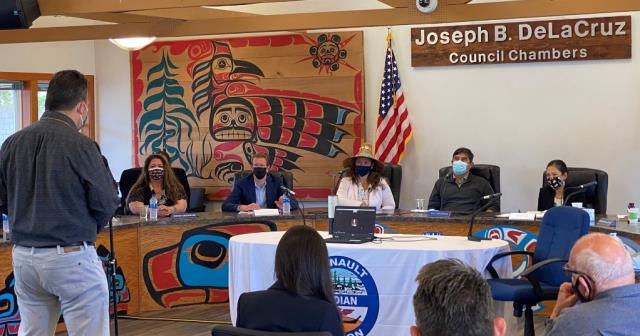 I'm grateful to every Tribal representative who joined the conversation and ensured their community's voices were heard – especially in recognition that many traveled quite a way, early in the morning, and on short notice! And I'm grateful to Secretary Deb Haaland, and her team, for traveling to our neck of the woods to hear first-hand from Tribal leaders about the steps we must take to ensure the federal government fulfills its treaty and trust responsibilities.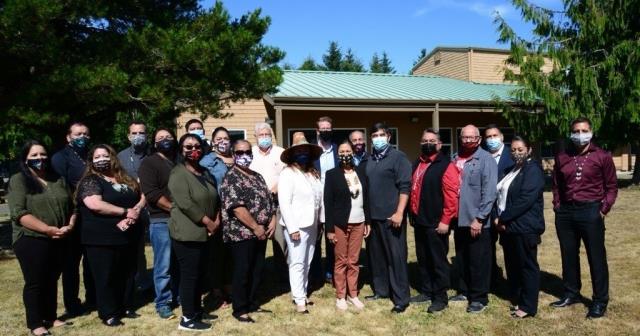 Working for You
Supporting Our Seniors
During the pandemic, I've focused on securing more resources for folks in need - including our seniors. Organizations like Kitsap Meals on Wheels have seen a 40% increase in demand for meal delivery services. I was pleased to join the team at Meals On Wheels Kitsap delivering meals and I'm grateful for their tremendous work in our community.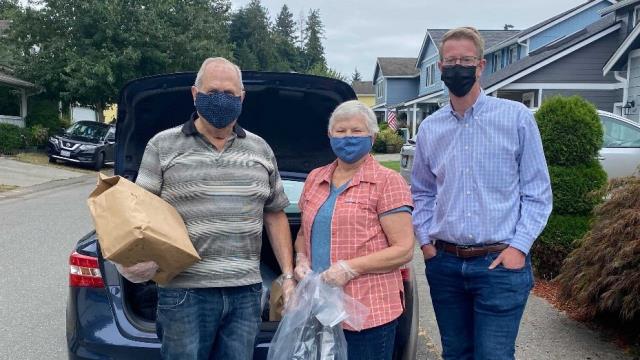 Building More Affordable Housing
Communities in our region and across the state are facing an unprecedented shortage of affordable housing. As a consequence, people are feeling squeezed financially. This is impacting the ability of people – young and old – to be able to live with dignity. But we're working to change that. Part of that effort is working to ensure the federal government is a strong partner to local communities seeking to grow the inventory of affordable homes to help address this crisis. In fact, I've been pushing legislation to expand the Low Income Housing Tax Credit as well as funding for key programs under the Department of Housing and Urban Development. I was proud to join Tacoma Housing in supporting Mercy Housing Northwest's successful effort to secure funds for their new senior housing development in the Hilltop neighborhood of Tacoma. I had a great tour of the project—which will provide more seniors in our region with affordable housing options!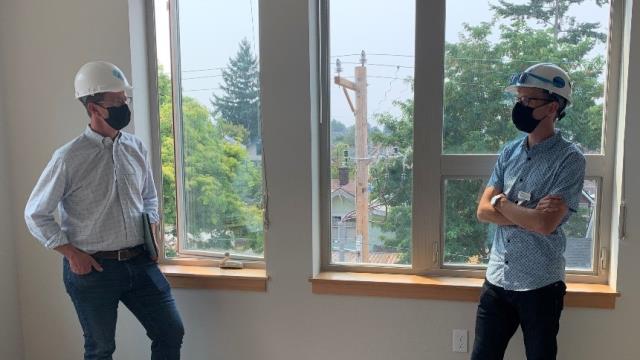 Supporting Critical Research to Protect Our Environment
The Northwest Fisheries Science Center's Manchester Research Station does incredible work in our region to support the National Oceanic and Atmospheric Administration (NOAA)'s efforts to recover endangered salmon, develop sustainable aquaculture, advance marine fish and shellfish biology, and restore marine habitat. As a member of House Appropriations Committee, I'm proud to have helped successfully secure an increase in NOAA's funding for this critical work so they can help save our salmon. It was great to stop by and learn more about their important research!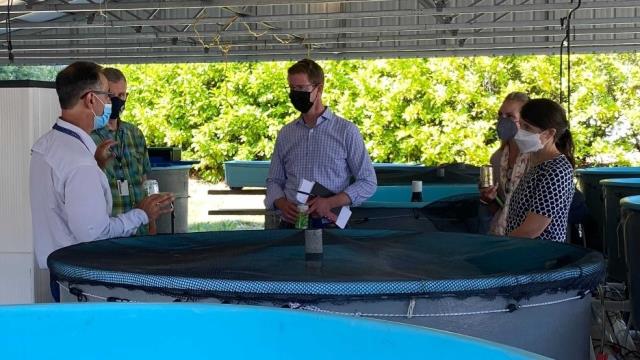 OK – that's it for now, folks. As always, I'm honored to represent you.
Sincerely,
Derek