January 09, 2023
Reflecting on Big Wins for Our Region
Hello Folks –

Happy New Year!

Hopefully you're as excited as I am about the Seahawks making the playoffs after a drama-filled season.

Speaking of drama… As we kicked off 2023, the 118th Congress witnessed a historic level of chaos.

Let me explain: House Republicans, who now have a majority in the chamber, were split on who they want to be Speaker of the House. After 15 attempts to elect a speaker, Rep. Kevin McCarthy was finally elected Speaker of the House.

For a little context, this was the first time in 100 years that the House wasn't able to organize for multiple days. In other words, the goat rodeo that kicked off the year represented a historic level of dysfunction. The whole thing was sad for democracy and for the institution of Congress.

As a member of the minority, I genuinely hope this disarray isn't a sign of what we can expect over the next couple of years. The American people deserve a Congress that works for them – not one mired in chaos or beholden to extremists.

Like most of my colleagues, I hope that Speaker McCarthy will focus more on progress than on partisanship. If so, there are some areas where Democrats and Republicans should be able to make a positive difference on behalf of the American people. I will certainly be pushing in that regard.

OK – on to the news.

Reflecting on Big Wins for Our Region

The 117th Congress was historic, with landmark economic legislation passed, more than 10.5 million new jobs created, and important federal investments made on behalf of everyday Americans. I'd like to take the opportunity to highlight just a few of those big wins for people in our region.

The RECOMPETE Act

Just before Christmas, Congress passed a government funding package – a big win in securing new investments to lower costs for folks in our region. I'm proud to say that this new law included some important funding for an economic development priority I've been championing for a while.



The new law funds a pilot version of my Rebuilding Economies and Creating Opportunities for More People to Excel (RECOMPETE) Act. This new program will provide flexible, multi-year, economic development support from the Economic Development Administration (EDA) for communities that have faced long-term economic challenges. This funding aims to meet local economic development needs, create good jobs, invest in workers and businesses, and connect residents to economic opportunities. I am proud to have led the charge on this bipartisan effort, and I look forward to seeing it help folks in our neck of the woods!

The Planning for Aging Veterans Act

If you serve our country, the federal government should have your back. That's why I've been working to ensure that our brave veterans have the long-term care that they need to live a life with dignity.

Toward that end, last year, Representative Cathy McMorris Rodgers and I introduced the Planning for Aging Veterans Act (a bill that was introduced by Senator Patty Murray in the Senate). This was an important bill to ensure that the Veterans Administration steps up to help ensure all veterans in our region – and in every corner of our country – have the support and care that they have earned and deserve. And I'm excited to share that the bill was included in the year-end spending bill signed by President Biden.

This is a big deal! With nearly 50% of the 9 million veterans currently enrolled in the VA's health care system over the age of 65, it will be important for the VA to have a strategy for addressing long-term care needs of veterans.



The bill also includes provisions to help disabled veterans in state veterans' homes receive their medications without a copayment, to attempt to address deficiencies in state homes, and to expand geriatric psychiatric assistance to veterans in state homes. And finally, the bill instructs the VA to work with public housing authorities and local organizations to assist aging homeless veterans in accessing housing and supportive services.

After everything they have done for us, our veterans deserve homes, good health, and a safety net to fall back on.



More Big Wins for Our Region

Some other big wins for our region in the year-end spending bill included:
Funding to support plating facility upgrades at Puget Sound Naval Shipyard.
Funding for the National Forest System, including $15 million to help recover federal forests that have failed to meet harvest targets in at least three of the past five years.
Funding to establish a Yes in My Backyard (YIMBY) grant program at the Department of Housing and Urban Development that will reward state, local, and regional jurisdictions that have made progress on inclusionary zoning and land use policies to support the development of affordable housing.
A congressional directive for the National Park Service to develop a plan to ensure that the Hoh Indian Tribe has access to a functional tsunami evacuation route.

Making Congress Work for You

With the end of the 117th Congress came the end of the Select Committee on the Modernization of Congress – often known as the "Fix Congress Committee". The Modernization Committee was tasked with making the House, and by extension, Congress and the federal government, work more efficiently and effectively for the American people.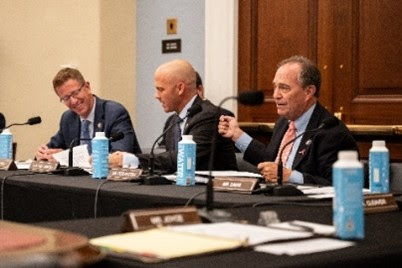 As Chair of the Modernization Committee, I sought to push for reforms to make Congress work better. In fact, my Republican Vice Chair William Timmons and I appeared on Fox News over the holidays to discuss our efforts. You can watch our discussion here.

I am thrilled that the passage of the government funding package included funding to implement recommendations from the Modernization Committee and make Congress more effective, efficient, and transparent on behalf of the American people.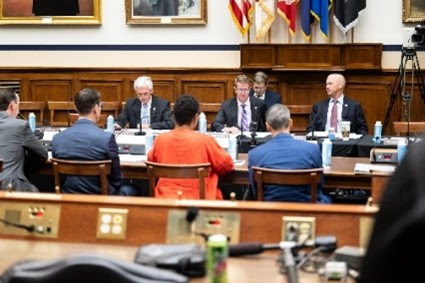 Those same recommendations can be found in the Committee's recently released final report, which details the sum of our efforts, including the 105 bipartisan recommendations made in the last two years, on top of the 97 from the two years before. With 45 recommendations already fully implemented, and 97 that have been partially implemented, the Committee's work will make a difference well beyond the 117th Congress and ensure that the institution is better equipped to make improvements in service to all our constituents.

You can read the Committee's final report here.

Fighting for Civilian Workers

Sometimes federal workers start their careers as temporary workers – meaning, among other things, they can't make retirement contributions. Unfortunately, many federal workers nearing retirement age (at Puget Sound Naval Shipyard, in the US Postal Service, and elsewhere) are finding that they are now left with an unfair choice. They can either leave the federal service without full retirement benefits or work longer than expected to obtain full retirement benefits.

That's why I introduced the bipartisan Federal Retirement Fairness Act. The bill would help give federal employees who started their careers as temporary workers the opportunity to make "catch-up" retirement contributions to retire on time. I am looking forward to pushing this toward the finish line in the next two years.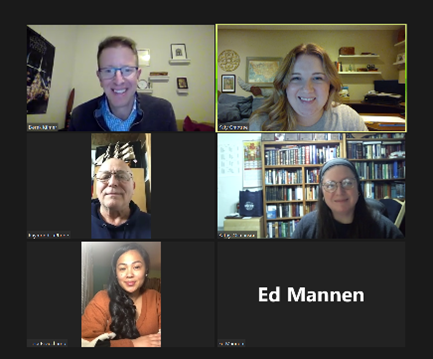 As the 117th Congress ended, the bill reached a milestone: 100 cosponsors in support of ensuring that all federal workers, from the Puget Sound Naval Shipyard and beyond, have the opportunity to retire on time, regardless of how they started their careers. I believe that whether you're first hired under temporary status or not, your civil service should be recognized, and Congress should have these workers' backs.

Working for You

Protecting Coastal Communities
I'm thrilled to share that the year-end funding package included nearly $5 million for the Aberdeen-Hoquiam Flood Protection Project. This much-needed funding will ensure the continued work to protect Aberdeen and Hoquiam against coastal flooding and bring thousands of properties out of a Federal Emergency Management Agency (FEMA)-drawn flood plain.

Investing in Puget Sound
In Case You Missed It: The Seattle Times covered my work to get the federal government more involved in restoring Puget Sound. I'm excited to report that President Joe Biden signed the PUGET SOS Act (which I introduced with Rep. Marilyn Strickland) on December 23.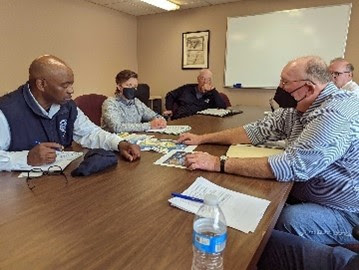 Securing Local Industries
Our coastal fisheries and seafood industry are essential to the regional economy. Last month, President Joe Biden signed legislation that includes a $750,000 federal investment I secured to help modernize the Westport Marina.



Lowering Prescription Costs for Americans
Folks need a break. That's why I supported the Inflation Reduction Act to lower costs for Washingtonians. January 1 marked the first day seniors on Medicare will pay no more than $35 each month for their insulin. That's real savings for millions of folks across the country.

OK – that's it for now, folks. As always, I'm honored to represent you.

Sincerely,

Derek Kilmer